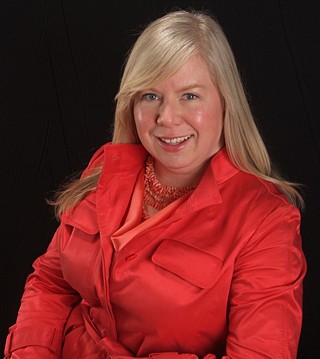 Sarah Anderson
Senior Sales Associate Charlestown Office
617-242-6655
About Sarah
The ownership of Hammond has recently changed and we are now part of Coldwell Banker, one of the most impressive real estate organizations in the world. Our new owner appreciates the value of the Hammond brand name and we will now be doing business as Coldwell Banker Residential Brokerage - The Hammond Group. Our combined resources will provide an unmatched level of real estate marketing and brokerage services to everyone we have the pleasure to represent.
PLEASE click on this link to see my new website.
Celebrating thirteen years with Hammond, Sarah combines the outstanding marketing and promotional capabilities of Hammond Residential, #1 sales volume firm in Charlestown (2005-2015), with her personal strengths in market knowledge, pricing and project management to offer her clients a fresh, accurate and intelligent approach to real estate. As a key listing agent in the top-producing office, Sarah enjoys a hyper-local awareness of pipeline activity, including pre-market projects and those freshly under agreement, helping her clients stay ahead of the data, whether negotiating a purchase or sale. Sarah has sold 80 million dollars worth of Charlestown real estate.
Well-versed in the complexities of the residential market, Sarah has owned condos and single-family properties, served on the board of a large-scale professionally managed Navy Yard building, flipped a single family, and managed several investment properties.
Affable and informative, Sarah enjoys guiding her clients, whether first-time buyers or seasoned sellers, through the process. To that end, Sarah has established an excellent network of real estate attorneys, mortgage lenders, home inspectors and licensed tradespeople.
She offers pre-market staging and design consultation along with pricing analysis and best in market promotional capabilities to make her listings stand out and garner the most interest. Over the last 18 months, Sarah's properties have sold at an average of 102% of list price, while 90% of her listings have received multiple offers.
Raised in a career military family, Sarah enjoyed traveling the world in her youth including living in Germany for many years. A former elementary school teacher and nominee for Massachusetts Teacher of the Year, Sarah was recruited by Hammond in 2003, and joined the firm holding two degrees: a Bachelor of Science in Business Management and a Master of Education. A gifted gardener and floral designer, Sarah has won several awards for her talent including Best of Day and the Susan Scheel Thomas Award for Design Creativity at The New England Spring Flower Show.
Sarah is a member of the Greater Boston Board of Realtors, the National Association of Realtors, and the Friends of the Charlestown Navy Yard.
She divides her time between Charlestown, Newburyport and York Harbor, Maine where, in her free moments, she can be found in her gardens.
Keep up with the Charlestown and Navy Yard market by clicking here and "liking" Sarah's Facebook page.